Cosmetic Mole Removal
Cosmetic mole removal is a straight-forward treatment which we offer at Manchester Plastic Surgery.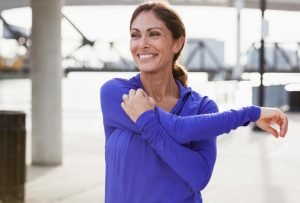 Most people have moles somewhere on their skin which are harmless and nothing to worry about.  They are simply concentrations of pigment-producing cells in your skin and thought in the main to be caused by genetic factors and sun damage.  While most moles form during childhood, it's common to get new moles when your hormones change, for example during pregnancy or during the menopause.
Moles which change in colour, size or shape could be a sign of skin cancer so we may need to perform a biopsy on any you are concerned about and get them tested, however, if you have moles which are unchanging and not cancerous, but which are bothering you, they can be safely and effectively removed with our cosmetic mole removal treatment.
Cosmetic mole removal is for people who want to get rid of unsightly moles, particularly those on the face or neck which are visible all the time.  This treatment is popular among people who have moles which are causing day-to-day problems – moles which catch on everyday clothing, or moles which are simply irritating.